ADYNOVATE—A proven prophylaxis treatment that has twice-weekly dosing1
Treating your condition is not always easy. Life gets busy. For some people getting into a treatment routine can be helpful. ADYNOVATE has a simple twice-weekly dosing schedule so you treat on the same days each week.1 Ask your doctor whether a treatment like this could be right for you.
Dosing schedule
Here is an example of how you and your HCP may schedule your ADYNOVATE treatment.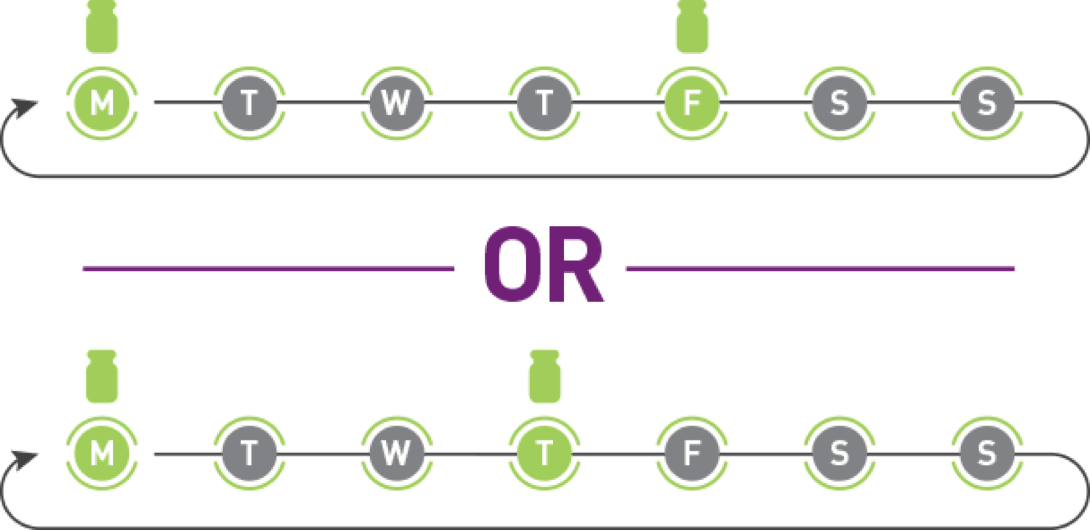 These are examples of what an ADYNOVATE prophylaxis dosing schedule could look like. Your dosing schedule may be different. Always follow your dosing schedule as set by your healthcare provider.
Now that you understand the dosing schedule for ADYNOVATE, take a moment and learn about its safety profile.